In general
Our goal was to create a station which can be used almost everywhere. We started to develop Holfuy in the beginning of 2011. Holfuy uses Solar power and Mobile communication so it can send data from every site where GSM network and sunlight is available. Thanks to the technical innovations in the last few years we could integrate the whole system in one small box. We made a user friendly WEB based system where our customers can analyse their station's data from desktop and mobile browsers.


Data storage and visualisation
A standard station automatically sends it's measurements to the Holfuy server. The Holfuy server stores every single data packet from the stations. Visitors get access to the measured weather data for the last 5 days. The station administrators can analyze or export all time data after logging in. You can check the actual and archive weather data with every web browser (mobile also), or with our mobile applications (iOS and Android).

The HTML code of some Holfuy modules can be generated for other web pages. More info here. On request we can redirect every data packet or the averages to your server. We support many export formats (e.g. XML, CSV, clientraw). Please contact us for details.


Special sensors
As a standard station uses only 4 channels from the maximum 8 on request we provide some other sensors. We have low power solutions for the following addons:

+ Humidity sensor
+ Light intensity sensor
+ Cloud cover sensor
+ Air pressure sensor
+ Wetbulb temperature
+ Soil temperature sensor
+ Tipping bucket rain gauge
+ Solar radiation shield

For prices and other sensors please contact us.
Overview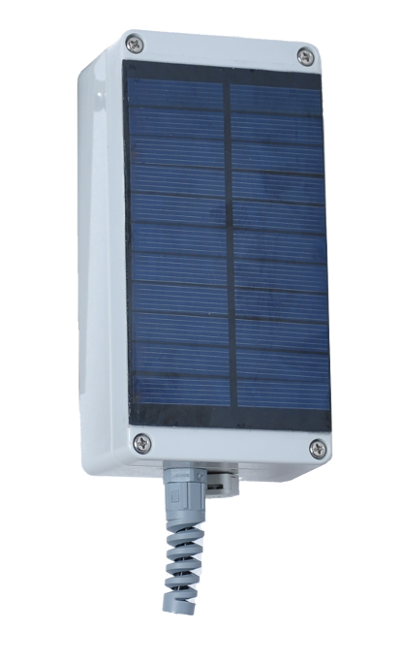 Events and missions
We can support your event with real time weather data by up to 12 Holfuy stations from 1day to 1 months period. We can help with the installation, we offer special data visualization modules, map views, or we can just send every data to your server real time.
For missions: Since our stations can also be installed at special locations (for.ex.High altitude, desert and nordic climate zones) we can help to turn your sometimes extreme ideas to reality. Please contact us for quotes and details.
The Holfuy Team
We are a small team of creative, flexible engineers and developers with very strong focus on our customers' needs. When we are not working on Holfuy we love to spend our time outdoors (hiking, paragliding, kitesurfing).
Technical info
General features
Dimensions (box)
16 * 8 * 6cm
Weight
0.9kg with mounting kit
IP Protection class
IP65
Operating temperature
-30°C to +60°C
Update intervall
1/2/5/10/15 minutes
GPRS data usage
less than 10MB/month
1-2EUR/month with most operators)
Life span without sun/charge
20-30 days for a Standard station
2-3 months for an Extra 9 station
Electrical characteristic
Battery voltage
3.7 V
Solar panel current
250mA (max)
Power consumption
less than 10 mA (average)
GSM preferences
GSM frequency bands
Quad band 850/900/1800/1900 MHz
SIM size
Normal
Output power
Class 4(2W) at GSM 850/900MHz
Class 1(1W) at GSM 1800/1900MHz
Wind sensor specs.
Speed range
3 - 200 km/h
Speed resolution
1 km/h
Direction range
0° - 359° deg
Direction resolution
1° deg
Temperature sensor specs.
Range
-55°C to +125°C
Resolution
0.25°C
Accuracy
0.5°C (-10°C to +80°C)
Warranty
We carefully test every single station before shipping. But we're only human, and occasionally a problem might slip through. A one year warranty is included in the price and it is valid from the date of shipping. During the warranty period, we will repair/replace the damaged part of the station free of charge. Please note that buyer pays one way shipping. This warranty doesn't cover damage due lightning, shock accident, physical damages.
Please contact us first if an error occurred. We will help to find the cause of the problem.